Construction Updates
Our work to improve safety, ease congestion and expand access to business and retail destinations throughout Clermont County is ongoing. But at this time, there are no road closures in place related to our project work. Please continue to drive safely.
Meeting Information
Bid Notifications / L.O.I.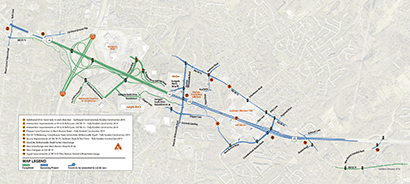 The map above provides a visual picture of the Eastgate area improvements as well as the upcoming work from Eastgate to Batavia. Please click on the image to view completed projects, upcoming work and projects currently under construction.