Construction Updates
Meeting Information
Bid Notifications / L.O.I.
Bristol Road Bridge Replacement – Bidders List – PDF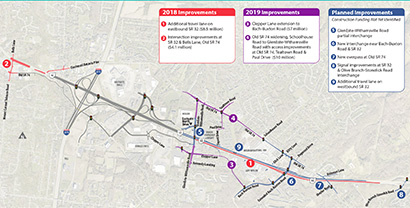 The map above provides a visual picture of the Eastgate area improvements as well as the upcoming work from Eastgate to Batavia. Please click on the image to view completed projects, upcoming work and projects currently under construction.